Meals On Wheels
Serving up friendship and nutrition in both group settings and home delivered meals.
Eligibility Requirements and Locations
ALL DINING ROOMS ARE NOW OPEN
Please call to register for a meal at: 509-426-2601 or 1-855-426-2601
or click on the APPLY FOR SERVICES HERE button below.

DINING ROOM INFORMATION
age 60 or older
no cost, $2.50 suggested donation
serving lunch at 8 locations Monday – Friday
11:00 am -11:30 am with the following exceptions: Harman Center: Mon-Wed only The Salvation Army: Mon, Thurs., & Fri. only
serving traditional American or Hispanic meals
reservations are required by 3:00 pm the day before
transportation is available pending location, please call 509-457-1111 for more information
For more information please call us at
509-426-2601 or 1-855-426-2601
or click on the APPLY FOR SERVICES HERE button above.
Meals On Wheels
1008 W. Ahtanum Road, Suite 3
Union Gap,WA 98903
DINING ROOM LOCATIONS
Henry Beauchamp Community Center
1211 S. 7th St.
Yakima
Harman Center
101 N. 65th Ave.
Yakima
Union Gap Senior Center
1000 Ahtanum Rd.
Union Gap
Salvation Army
9 S. 6th Ave.
Yakima
Washington Fruit Community Center 502 N. 4th St. Yakima
Selah Civic Center
261 S. 1st.
Selah
Sunnyside Senior Center
1400 Federal Way
Sunnyside
Grandview Community Center
812 Wallace Way
Grandview
DINING ROOMS
Congregate program serves hot meals in various locations throughout Yakima County. Our meal sites offer a chance to meet new friends and enjoy healthy, nutritious meals in friendly surroundings.
Transportation is available to our dining rooms in most locations if needed. We suggest reservations be made at least the day before you plan to attend by 3:30 PM, to assure that a meal will be there for you.
Seniors at all dining rooms can choose between traditional American or authentic Mexican meals
HOME DELIVERY
The home delivery program is by qualification based on the senior being homebound and have no one to prepare a meal for them and are no longer able to prepare a nutritious meal on their own. Below are the two options for home delivery:
MEALS FOR PETS PROGRAM
Provides dog and cat food, pet supplies such as cat litter, beds, leashes, collars and treats for homebound seniors on the home delivery program.
FROZEN MEALS PROGRAM
Weekly meal delivery is available for those that need it. If delivery is not an option to the senior then a family member or friend can pick up the 7 day frozen meals once a week at one of our dining rooms or central office.
Click here for English Menu | Spanish Menu
Sign up for our quarterly Newsletter!
[wpforms id="672″]
Volunteer
Meals On Wheels needs your help!
SIMPLY CALL 2-1-1
HERE IS HOW YOU CAN HELP
When congress created the Older American Nutrition Program, it was created with the intent that many of the jobs be done with volunteers. Therefore, the funding only covers the basic program necessities of food product, equipment, supplies and minimal staffing to cook the meals. The idea behind volunteers was simple: using seniors to perform much of the work at meal sites and with home delivery gave the seniors opportunities to maintain physical activities, those who felt they couldn't afford to pay for meals would have a chance to 'work' for their meal, and above all, it gave them a sense of purpose, the feeling of being needed and for many – a reason to live.
The Meals On Wheels program of Yakima County depends on volunteers in various capacities to operate senior dining rooms (when open) and home delivery. Volunteers are not just seniors, they are all ages, from high school to concerned fully employed people who want to help out during their lunch hour.
It can be daily during the lunch hour, once a week or whenever your time allows. Without volunteers, our program would be significantly reduced.
If you are interested in volunteering please fill out the volunteer application or call us at 509-426-2601 or toll free 1-855-426-2601.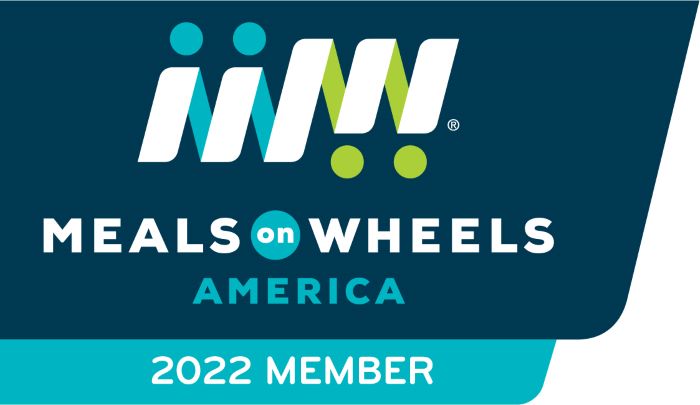 serving lunch at the dining sites
cleaning at all kitchen/dining sites
home delivery drivers
warehouse help with food packaging, organization, and keeping the warehouse clean